It becomes clear, soon enough, that the lover who Farkas is preparing lobster for is the married, powerful chief executive of Sweden's formidable ST Bank, Peder Rooth (Matias Varela).
Rooth, far from the typical bad guy, is young, driven and idealistic. He's not Leonardo diCaprio in Wolf of Wall Street. He's not parading strippers through his bachelor pad while snorting cocaine off glass tables. He's a father, a husband, a working-class boy who has seemingly made it to the top purely on merit.
Chairman of the Board Otto Rehnskiold (Claes Mansson) keeps Peder on a tight leash though. Otto's appreciation for the ultra-macho trading floor where drugs, strippers, gambling and high-risk games are par for the course conflicts with the public face of the bank as a dependable, upstanding national institution.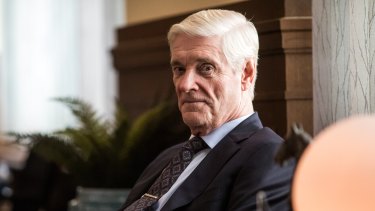 Bea's investigations unearth murky deals and inconsistencies in annual financial reports that threaten to derail the entire institution. Throughout her investigation, she has maintained her passionate and illicit relationship with Peder, wanting to believe his story that the reports can all be explained innocently.
The gradual unravelling of family truths, risky trades and major losses, Bea and Peder's trust in one another and the life savings of ST Bank's employees proves compelling viewing.
Blinded is the latest in a string of high quality, nuanced European dramas that explore the integrity of banks, media, private versus public institutions, as well as questions of gender and equality. Danish drama Follow the Money (2016) and the German series Bad Banks (2018, also on SBS On Demand) introduced intelligent, young and idealistic female protagonists caught up in a quagmire of conflicted politics, family and sexual drama within the media and financial institutions.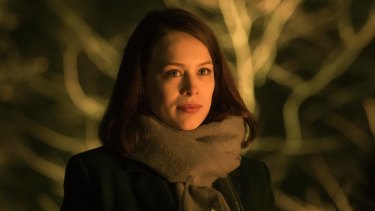 As these Scandinavian shows have proven, viewers are drawn to topical and timely drama that reflects the current front page news. The questions over a female leader and the integrity of democracy resulted in three seasons of the internationally acclaimed Danish drama Borgen. The public loss of faith in the banking industry as a stable, reliable institution for their life savings made both Follow the Money and Bad Banks grim but relatable. Viewers could draw parallels between the daily news and their nightly TV entertainment.
In the local context, Total Control, the recent ABC drama, boldly represented the abuse of Indigenous youth, tokenism of Indigenous politicians, murky deals in parliament and the class divide between white and Indigenous communities. Far from being dull and earnest though, the drama deservedly won three AACTA Awards (best drama, best lead actress for Deborah Mailman and best supporting actress for Rachel Griffiths).
One wonders why our local content creators don't produce more dramas built around real-world headline-making events.
What if Deb Mailman were to play the Victorian lawyer Rowena Orr, who was hand-picked by a High Court judge for her no-nonsense attitude and became a social media sensation during the banking royal commission? Yes, real life stories can be vile and shocking, but Australian free-to-air viewers are ready to see their reality dramatised and, perhaps, in doing so, to question the status quo.