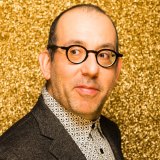 Kosky's The Magic Flute (co-directed with 1927) has been seen by more than a quarter of a million people on three continents. His production of Castor and Pollux (co-produced by English National Opera) won the Laurence Olivier Award for Best Opera Production in 2012.
He is currently working on a "voyeuristic" production of Salome and is reportedly directing a Wagner's Ring cycle in London in 2023.
The group award went to new music collective Ensemble Offspring, who the judges hailed as "some of Australia's most innovative and virtuosic performers" who have premiered more than 300 new works in their 25-year history.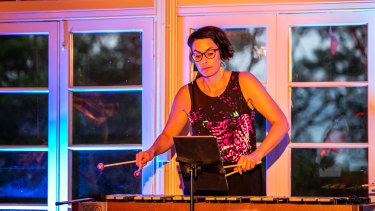 Their "devotion to daring music" won praise from the Sidney Myer prize judges, as well as their championing of "marginalised compositional voices including female and first nations Australian composers".
Percussionist and artistic director Claire Edwardes said they were thrilled and honoured to receive the prize, worth $90,000.
"It feels like a perfect celebration of all our musical achievements so far," she said.
The $25,000 Facilitator's Prize went to Richard Watts, performing arts editor at ArtsHub as well as RRR presenter, founder of the Emerging Writers' Festival and chair of La Mama Theatre's management committee.
The national Sidney Myer Performing Arts Awards were established in 1984 and recognise both past achievements and future potential.