The McDonagh sisters made independent features in the 1920s and '30s with a sophistication to rival the Paramount comedies of the early '30s. Raised in an affluent, artistic Sydney family, the sisters were effectively self-taught and initially had the means to finance their films at a time when few women anywhere made movies. The sophistication of their technique is readily on display in a Lubitschian early sequence, in which two women (one played by Isabel) conduct an elaborate con to swindle a jeweller out of a necklace.
The McDonagh sisters were honoured by the Australian Film Institute in 1978, but their international reputation is not what it should be. Susan McDonagh Fryer, Paulette McDonagh's niece, can't say with certainty that The Cheaters never played in the US before, but the MoMA screenings of the silent version in a sense fulfil one of their goals.
"I think that my aunts had a strong feeling that they didn't want to make films that represented the Australian landscape thing," she said, even though the country's cinema at the time was trying to distinguish itself amid American-dominated distribution. They wanted to make films with an international appeal.
Another highlighted filmmaker is the Frenchman Louis Valray, who has two films in the series, La Belle de Nuit and Thirteen Days of Love, both from the 1930s. According to Serge Bromberg of Lobster Films, which is responsible for the restorations, French cinephiles knew of Valray's movies as something that probably no one would ever see. Both films flopped on release, and Valray "gave up cinema," Bromberg said. He went on to become a radio host and finished out his career as an engineer for a chemical company.
But to encounter La Belle de Nuit is to see a film stunningly ahead of its time. A playwright (Aimé Clariond) whose paramour and star betrays him with his war buddy escapes in a huff to Toulon and meets the woman's doppelgänger, a prostitute played by the same actress, Véra Korène.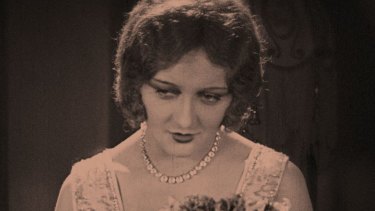 The use of sound (cutting from a dog's yapping to a train's steam whistle, for instance) rivals that of Orson Welles several years later; the shadows of the back streets of the city of Toulon anticipate film noir.
Other innovations may have occurred earlier than is widely recognised. Leo Hurwitz, a documentarian marginalised by the Hollywood blacklist, has three short films in the program from the early 1950s. Two, Emergency Ward and The Young Fighter, neither of which apparently warranted a mention in his obituary, lay the groundwork for the "direct cinema" movement of Robert Drew and the Maysles brothers, which dictated that filmmakers should shoot unfolding events, interposing themselves as little as possible.
Emergency Ward watches doctors candidly examine patients at St. Vincent's Hospital nearly two decades before Frederick Wiseman made "Hospital" (and more than four decades before HIPAA, the federal privacy protections). "The Young Fighter," though burdened with a very un-direct cinema voice-over, observes a rising boxer in his home to illustrate the tension between ring and family life.
Marvel fans complained last year that Martin Scorsese never did as much for diversity as the comics juggernaut. Here, thanks in part to Scorsese's Film Foundation, which collaborates on the African Film Heritage Project, is Timité Bassori's The Woman With the Knife. In this brisk 1969 Ivorian feature, a young man convinced he has left superstition behind for an independent, modern Africa, has visions of a woman who may represent a repressed, romanticised past.
Sometimes significant films weren't even intended for theatres. MoMA will hold the New York premiere of a restoration of The Amusement Park, an hour-long Romero feature from 1973 that has practically never been seen. Although Suzanne Desrocher-Romero, the widow of the Night of the Living Dead director, told me there were probably isolated screenings over the years, very few copies were known to exist, and the film was made only to be shown in community centres.
Loading
Commissioned by the Lutheran Service Society of Western Pennsylvania, The Amusement Park was meant to raise awareness of the poverty, neglect and mistreatment of the elderly. "To be honest, I don't know if they realised what kind of a filmmaker George Romero was," Desrocher-Romero said.
New York Times