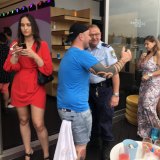 Never short of a familiar face, this year's bash attracted a bevvy of Social Scene regulars including The Daily Edited's Alyce Tran, Real Housewife of Sydney star Matty Samaei and fashion influencer Violet Atkinson.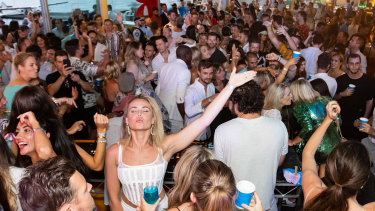 Having recently completed an Australian tour to promote their latest album launch, the surprise headline act, The Bag Raiders, closed out the party with a two-hour set that brought the whole room
to its feet. Even the cops looked to be having a good time.
Icebergs: There are parties, and then there are Icebergs parties. After 17 years of hosting New Years Day events, the January 1 party in Bondi remains one of the most anticipated events in town.
Models, musos, fashion folk and, well, anyone willing to splash $500 for the picturesque day party, flocked to the seaside venue to dance their way into the new year. While it might seem steep, the day promises stellar food, drink and entertainment – not to mention mixing with a cool crowd.
"For one day a year, we turn one of Sydney's most iconic restaurants into one of the worlds best day clubs," says restaurateur and DJ Maurice Terzini who, as ever, held court greeting guests who looked more like friends as he welcomed them to his famed restaurant.
With Jordy Burrows, Mikey Hwang and Mark Brown on the decks and a live set from Sneaky Sound System, it's little surprise Dynasty actress Nathalie Kelley, P.E Nation's Pip Edwards and model agent Jaz Daly couldn't be dragged off the dance floor.
Icebergs staff looked to be having just as good time as the guests, enjoying a boogie behind the bar and making sure everyone's drinks were strong and topped-up at all times.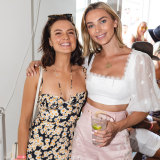 Watsons Bay Boutique Hotel: There was no shortage of alleged influencers, celebs and hip young things over at "SODA Shades presents NYD thanks to Byron Bay Premium Lager" (quite the mouthful, as it turns out).
Melbourne's SODA Shades crew swapped the Yarra for the harbour, transforming the venue into a beachside playground to kick off 2020 in style.
Guests included influencer and app creator Laura Henshaw, former Bumble marketing director Michelle Battersby, as well as high-profile dentist Daniel Adamo and wife Katie.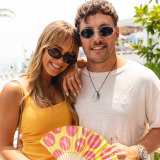 Sydney electro trio Mansionair headlined the party and the event was full of fun SODA Shades moments curated by its founders, newly married Josh and Steph Miller (nee Smith).
The party included two hours of cocktails free-flowing on arrival, and a recovery room with MAC makeup touch-ups, a hair bar and foot massages.
Lucy Manly covers Sydney's social set in her Emerald City and Social Scene columns every Sunday in The Sun-Herald. Contact her at: lucy.manly@smh.com.au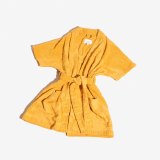 IN: Dressing in terry towelling
OUT: Post-holiday blues 
Lucy Manly is a reporter and gossip columnist for The Sydney Morning Herald and Sun-Herald.