With The Crown, she was initially offered a number of Peter Morgan's third-season scripts and invited to pick two that she wanted to direct. She chose number seven, Moondust, about the fascination that the moon landing held for Prince Philip (Tobias Menzies), and the finale, Cri de Coeur, which features a scandal involving Princess Margaret (Helena Bonham-Carter).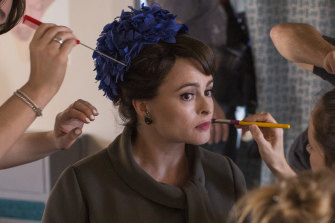 Working on the series proved liberating. "Peter said, 'I want you treat each of these as a separate film. I'll give you the script, we'll work it through, but I want you to fill it in. I want you to bring your stamp to it, I want to see it through your eyes.'"
That level of creative control isn't typically afforded to directors who take on episodes of ongoing series. They're often more like guns for hire, employed to do a job on a show whose look, tone and cast have already been established by a set-up director.
In Australia, Hobbs had been the set-up director on a number of series and she preferred that role. But the opportunity to do Broadchurch and a desire to "stretch my wings" led her to chance her arm with an episodic gig.
However, she didn't expect the latitude she found. "I love the UK industry," she enthuses. "They give you a lot of freedom. They have long development periods, they get you involved very early, they're very engaged in the way that they collaborate with you.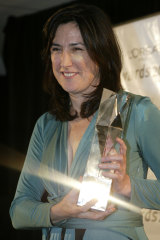 "The resources are amazing: you can access the cast you want, it's that kind of European world where anything goes. You can suggest an international actor and the response will be, 'Oh, that's such an interesting idea, let's look into that', which was possible back home, but harder."
Hobbs' stint on The Crown reunited her with Olivia Colman, whom she describes as "just brilliant", but was her first project with Menzies and Bonham-Carter.
"With Tobias, we had to work out Philip's journey and whether we could unpick these telling moments. I encouraged him not to shy away from Philip's more arrogant side, which he was really good with. It's about finding those angles.
"Helena is extraordinary in her openness, the freedom she brings: if you let her have space, what she will produce is really amazing. I was blown away."
Hobbs says that the incoming third-season actors were understandably nervous about taking over characters that had been played by the popular and acclaimed original cast through the first two seasons. "It was a huge risk that the show took to do that. It might not have worked.
"All of the actors were, frankly, terrified," she recalls. "They bonded together over it and made a lot of jokes about the middle-aged second lot, the less glamorous group trudging their way through history.
"But they really supported each other and I thought that they were magical. We all did."
The audience response and the recognition with Golden Globe nominations has assuaged any lingering doubts about the audacious decision to have three separate casts as the show moves through decades in the royals' lives.
Loading
As Hobbs returns to her location scouting, she might have to cope with the short days of an English winter and think longingly about summer and the ocean. But she's also relishing her role on one of most prestigious drama series on the planet and enjoying a period of gratifying creativity.
The Crown is on Netflix.