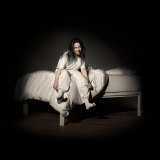 Billie Eilish – When We All Fall Asleep, Where Do We Go?: The future of pop music turns 18 next week and rarely has youth presented such a definitive portrait of a generation. In league with her brother Finneas O'Connell, Billie Eilish twists Gothic pop and hip-hop menace into catchy songs that speak to growing up in a world where future uncertainty and current crises are everyday events. Samples of The Office, diffident desire and prescription drug paeans are all wound together on a record that constantly avoids expectations.
Brittany Howard – Jaime: Stepping out from the roots rock foundations of Alabama Shakes, frontwoman Brittany Howard ties together disparate genres – psychedelic fuzz, country fuzz, gospel dedication and electronic soundscapes – on her debut solo album. Marked by personal evaluation that keeps turning uncomfortable questions into riveting answers, Jaime matches hallucinatory political anthems (13th Century Metal) with defiant self-discovery (Georgia). It made perfect sense in 2019.
Julia Jacklin – Crushing: Beginning with the bittersweet reportage of Body, a song that turns a relationship's setback into a meditation on vulnerability and vengeance, the second album from Julia Jacklin elevated her to the ranks of Australia's leading songwriters. Crushing is a record that turns on the question of what you give to others and what you can still keep for yourself – an idea that becomes a landscape with stark pop melodies and alt-country laments.
Lizzo – Cuz I Love You: If there was a forthright pleasure to be had in this year's leading releases, a decent proportion belongs to Melissa Jefferson, the classically trained flautist from Detroit who stormed the mainstream with her third studio album as Lizzo. In little more than half an hour, she delivers kick-in-the-door anthems such as Juice and Like a Girl. The not so secret ingredient? A healthy love for classic eighties-era Prince.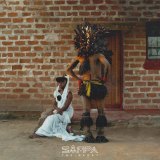 Sampa the Great – The Return: Born in Zambia, raised in Botswana, a student in America, and now making hip-hop in Melbourne, Sampa Tembo figured out exactly where she belonged – in her own skin, in the recording studio – on her debut album. It's a record that encompasses much, but from song to song it hits the mark, moving through funk flexes (Final Form) and African kwaito rhythms (OMG) as biting verses and authoritative choruses make her ascension clear.
Tropical F— Storm – Braindrops: Blasting out of the Drones like an escape pod leaving a stricken spaceship, this weird and wired reimagining of what a garage rock band could be has given new life to Gareth Liddiard's songwriting. The Melbourne quartet's second album in little more than a year doesn't break rules, it ignores them, as guitarist Fiona Kitschin, guitarist Erica Dunn, and drummer Lauren Hammel hammer sparse grooves that augment the dystopic commentary.
Sharon Van Etten – Remind Me Tomorrow: Nobody evokes a confession like Sharon Van Etten: "Sitting at the bar I told you everything," she begins her first album in five years. "You said, 'Holy shit, you almost died'." Eye of the storm calm, the American singer-songwriter pulls her past into the present as she adds electronic pulses to her alternative rock compositions. It can be sweeping (Comeback Kid) or shimmery (Malibu), but, either way, Van Etten gets to the heart of every song here.
Wilco – Ode to Joy:
Loading
Wilco's Jeff Tweedy has documented multiple eras, going back to Yankee Hotel Foxtrot summing up the tectonic shifts of 2001, but on the group's 11th studio album he's found – with modest, gruff dedication – a new response for these times: optimism. Ode to Joy acknowledges the world's numerous failings and makes the corrective case for intimate connection. Arresting conviction rises out of these mid-tempo vignettes, while the collective playing of the six-piece is seamless. The necessary belief: hang in there.
HONOURABLE MENTIONS: Amyl and the Sniffers – Amyl and the Sniffers; FKA Twigs – Magdalene; Ariana Grande – Thank U, Next; Hot Chip – A Bath Full of Ecstasy; Michael Kiwanuka – Kiwanuka; The National – I Am Easy to Find; Rustin Man – Drift Code; Sleater-Kinney – The Centre Won't Hold; Solange – When I Get Home; Vampire Weekend – Father of the Bride.