remember dutch artist and engineer theo jansen's large-scale kinetic sculptures? the ones that use the power of wind to move autonomously around sandy beaches? taking this creation as a starting point, californian collective carv has created the walking bicycle, a symbiosis of bike and walking robotic creature.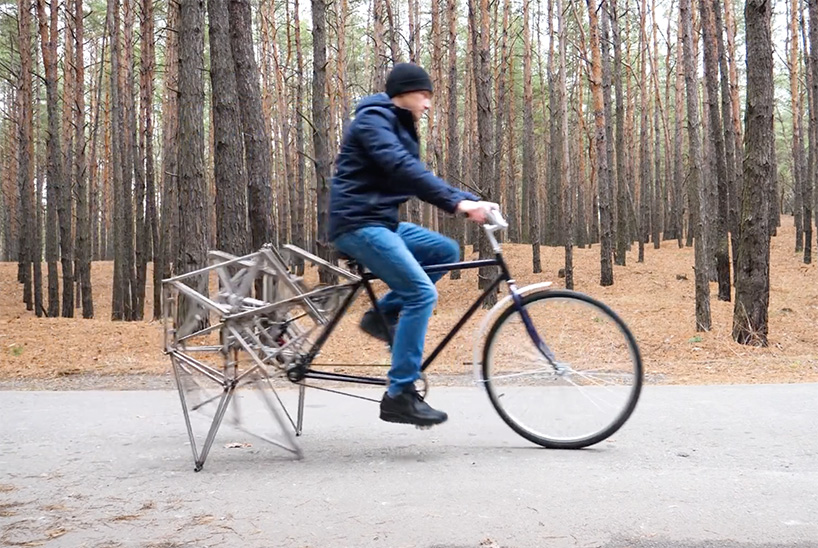 all images are screenshots taken from the above video
featured at youtube's the Q channel, the walking bicycle by carv is not exactly the most practical product in the market, as it won't take you from one place to another in record time. instead, it will sure catch the attention of those around you as they've probably never seen something like this — unless you are at burning man's playa.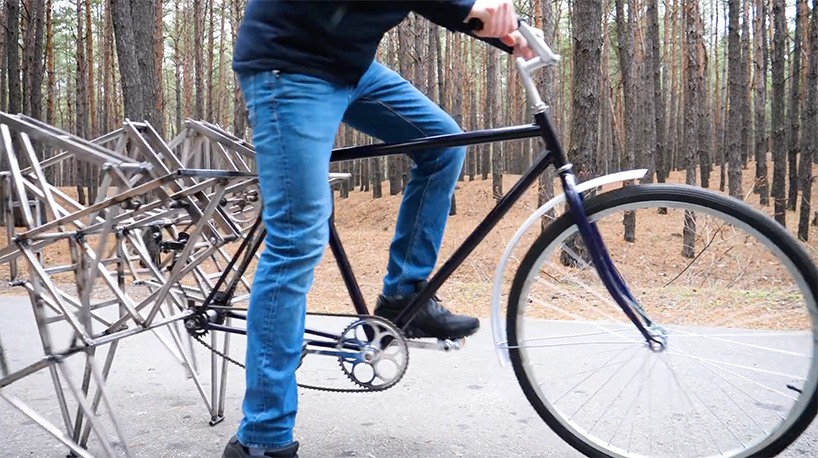 in the walking bicycle, the rear wheel has been replaced by a metal skeleton with four legs powered by the pedals. this structure, which is made of over 400 handmade components, took seven months to develop, with the assembly of the rods alone taking up three whole days. 'we spent about 3 hours a night, on monday through wednesday each week, slowly progressing through layout, material buying, mockups, jigs, cutting, welding, and bolting,' comments carv. 'in the end we had over 400 custom made parts, and couldn't believe the thing actually worked.'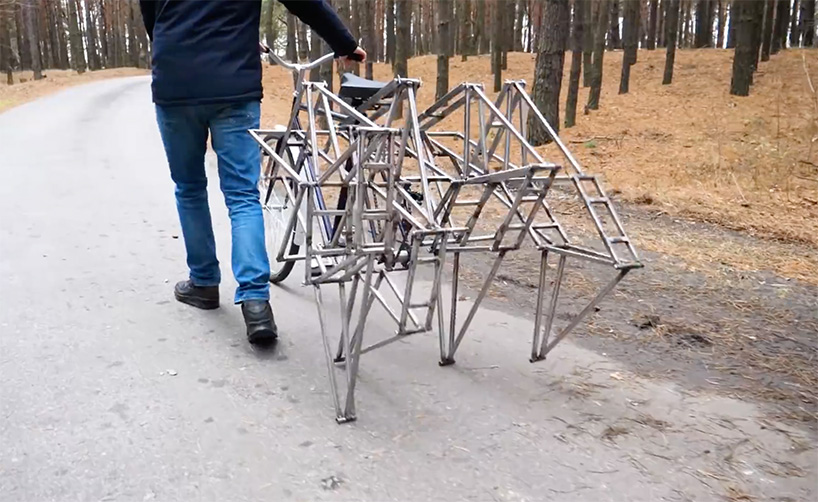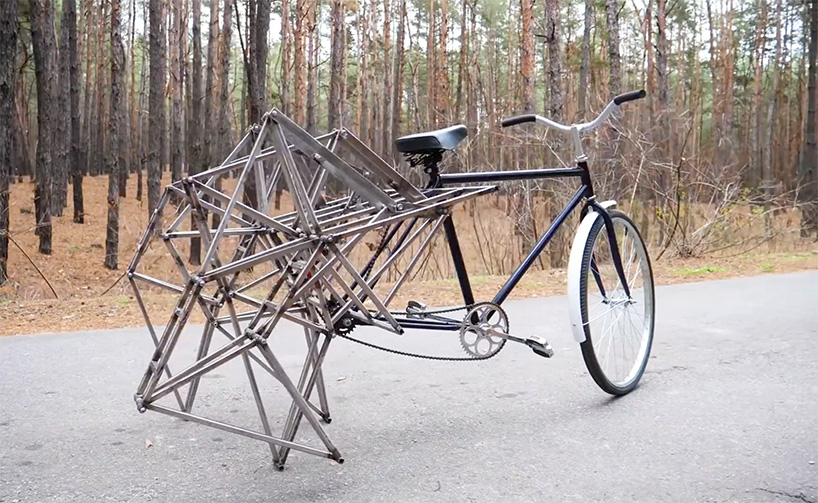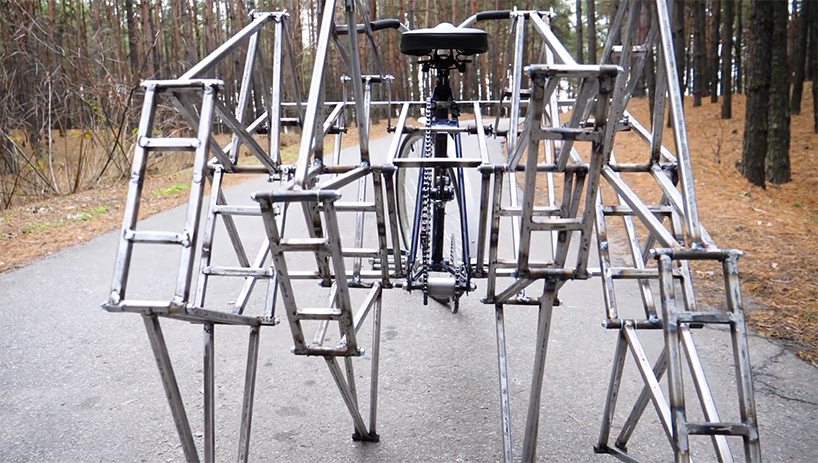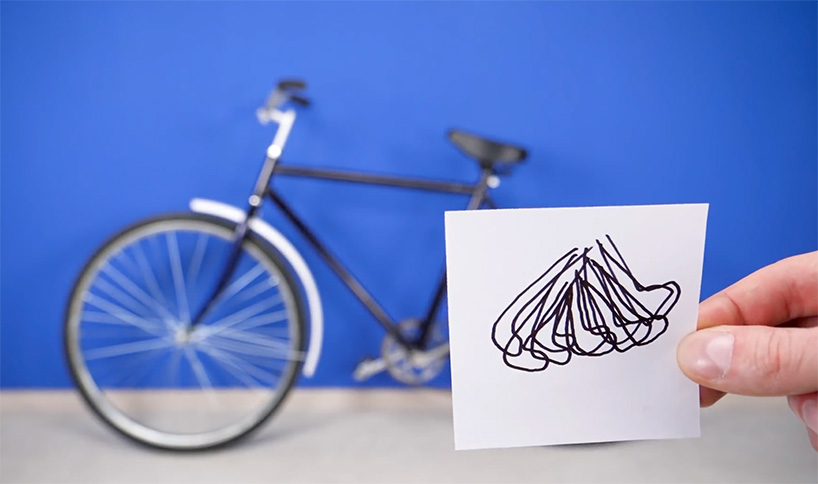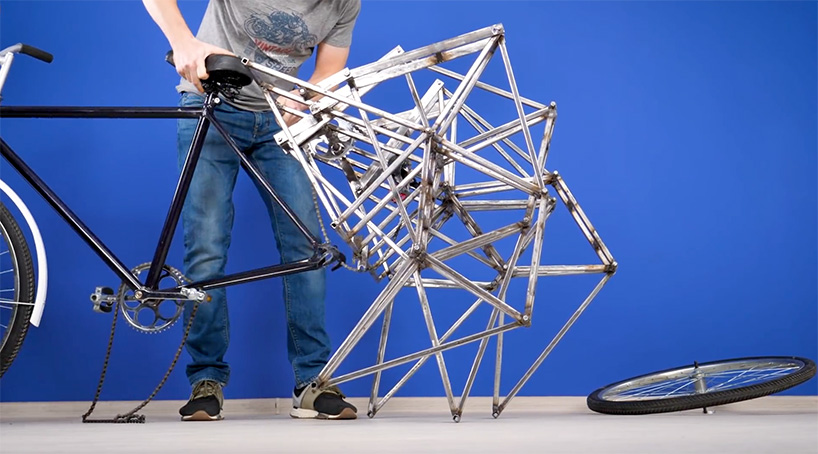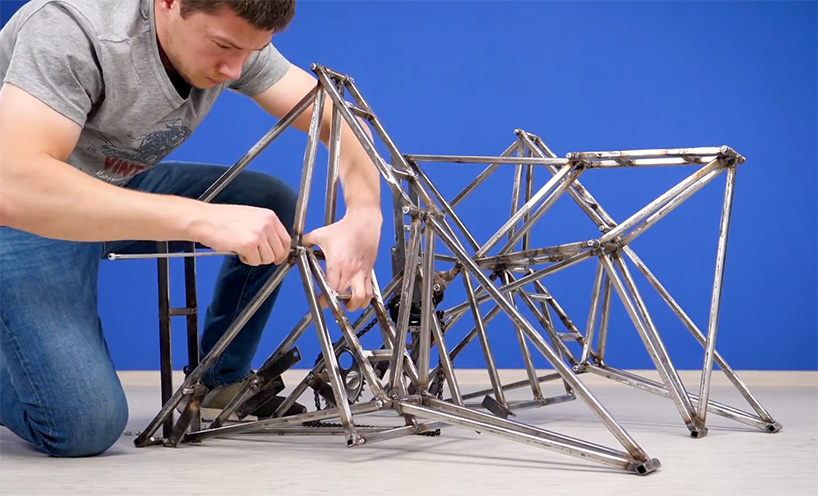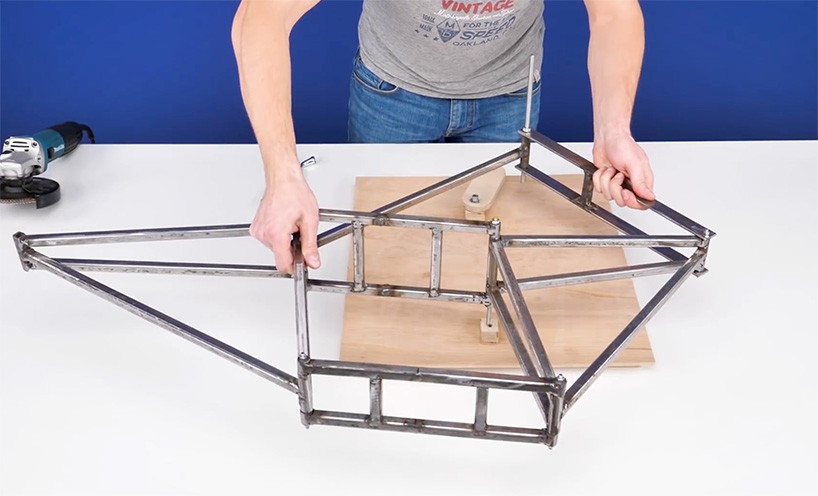 project info:
name: the walking bicycle
designer: carv
showcased on: youtube's the Q channel
juliana neira I designboom
dec 17, 2019